Open Port Day - September 17, 2023
For the European Heritage Days, the port of Sète opens its doors to you.
Come along to the Quai d'Alger from 10am to 5pm to discover the Port of Sète's Open Port Day, with free events on offer:
– Bus tour of the Port de Commerce de Sète – Departure from the Gare du Maroc parking lot – Quai d'Alger
Guided tours by professionals from Sète's commercial port are available to discover the Port's trades, traffic, infrastructure and energy transition initiatives.
Tours will take place by bus from 10 a.m. to 5 p.m. (last departure) from the Moroccan railway station parking lot (Quai d'alger). A start will be made every 30 minutes.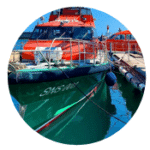 – Exhibition and tour of port service vessels
Moored at the Quai d'Alger, the various port services will be delighted to welcome the public on board to show them around their work ships and explain their jobs. (SNSM, Gendarmerie maritime, towing, fire department, piloting, boatage, 7th continent…)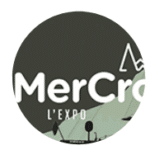 – Visit the exhibition of port paintings by artist Mer Cross
Mer Cross, versatile artist (Sète, 1950 – 2018). Painter, sculptor, decorator, illustrator… Michel Cros, aka Mer Cross, was born in Sète in 1950.
He's a versatile artist, passionate about the diversity of materials he's come to use in his life and work: saddlery, jewelry, hearing aids, all practiced in the Hérault region, particularly in Montpellier.
The works presented in the Gare du Maroc for the occasion are paintings bequeathed by Mer Cross to the Port of Sète, and together represent the culmination of a body of work focused on the port facilities and boats of the Port of Sète.